Activities and Events
Game Night!
Saturday, March 4,  6-9pm
If you're interested in games, meeting new people, and general fun, then you will love our Saturday Game Night-a great, low-key activity for kids and adults of all ages! We'll have lots of games, but please bring some of your own favorites to share! The event starts at 6:00 p.m. and ends at 9:00 p.m. This month, we are having a pot luck dinner so please bring a dish to share. Suggestions include appetizers, salads, main dishes, and desserts. For more info, email This email address is being protected from spambots. You need JavaScript enabled to view it. , or see Bobby Jackson.
---
Film Discussion Group
Monday, March 12, 12:15pm
We meet on the 2nd Monday of every month at 7:15 in the Society's library. This month we'll be discussing these current films: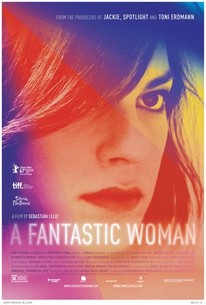 A Fantastic Woman:  A transgender singer faces scorn and discrimination after the sudden death of her older boyfriend.
The Party: Janet hosts a party to celebrate her new promotion, but once the guests arrive it becomes clear that not everything is going to go down as smoothly as the red wine.
---

Creative Writers
Sunday, March 18, 12:15pm
We meet after the Sunday morning program in the upstairs conference room on the third Sunday of every month. Newcomers are always welcome to share their short, original works.
---

Sunday, March 4, 12:15pm
Commonwealth  by Ann Patchett
Told with equal measures of humor and heartbreak, this 2016 novel is a meditation on inspiration, interpretation, and the ownership of stories. It is a brilliant and tender tale of the far-reaching ties of love and responsibility that bind us together. Based in Tennessee, Patchett won the PEN/Faulkner Award for Fiction and the U.K.'s Orange Prize for Fiction for her 2001 novel "Bel Canto."

Sunday, April 8, 12:15pm
The Science of the Magical: From the Holy Grail to Love Potions to Superpowers  by Matt Kaplan
A science journalist who has written for the Economist, National Geographic, and Nature, Kaplan seeks to make scientific sense of phenomena such as healing springs, the influence of lunar phases on human behavior, and the use of bird migrations to predict the future. A 2014 winner of a Knight Science Journalism Fellowship, Kaplan has studied science at the Massachusetts Institute of Technology and folklore at Harvard University.
---